Call for Nominations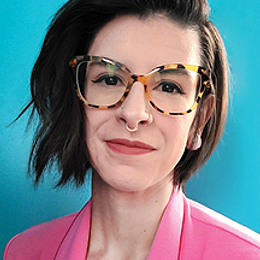 Dana Long
The time has come to initiate the NCSEA Board of Directors nominations process, with the first step being the formation of the Nominating Committee. As stipulated in the recently approved NCSEA Bylaws Amendment, NCSEA's Member Organizations will nominate and elect three Delegates to the Nominating Committee. These three Delegates will join the NCSEA Vice President, NCSEA Past President, and an appointed NCSEA Committee Chair as voting members of the Nominating Committee. This group will be tasked with soliciting Board of Directors nominations for all open positions, formulating the ballot and administering the vote.
As NCSEA Vice President and Chair of the Nominating Committee, I would like to formally open the nominations for the three Delegate positions on the Nominating Committee. Delegate candidates can be nominated by their Member Organization Boards, other Delegates, or themselves. The deadline for nominations is July 10, so I encourage all Delegates to start thinking about who you want to represent the Member Organizations in the NCSEA Board of Directors nomination process. Please note that if you serve on the Nominating Committee, you cannot be nominated for a Board position; and if you served on the Nominating Committee either of the last two years, you are not eligible to serve this year.
Click here to submit your nomination.
Wood Cantilever Diaphragms
This month we're offering a special 4-part webinar series on the analysis of open-front or corridor-only shear wall diaphragms—delivered by one of the foremost experts in the field, Terry Malone, who literally wrote the book on irregular diaphragms. An understanding of this topic is essential for modern building designs that often include more glass, larger openings, and greater height than buildings in the past.
Join us Tuesdays and Thursdays from Feb 4 to Feb 13:
10 am Pacific, 11 am Mountain, 12 pm Central, 1 pm Eastern
It is recommended that you watch this series in order. If you miss one of the live sessions it can be viewed in the archive (without credit) and will be available a few hours after the live event.
FEBRUARY 4
Part 1: Cantilever Diaphragms: Code Requirements and Relative Stiffness Issues
The series kicks off with a look at code requirements and relative stiffness issues associated with cantilever diaphragms in wood structures.
FEBRUARY 6
Part 2: Shear Wall Design in Cantilever Diaphragm Structures
This webinar introduces an open front diaphragm design example that will be worked through for the rest of the series.
FEBRUARY 11
Part 3: Cantilever Diaphragm Design, Flexibility Check, and Drift Calculations
This webinar takes an in-depth look at cantilever diaphragm design processes including diaphragm force distribution and more.
FEBRUARY 13
Part 4: Torsional Irregularity and Design Example Checks of an Open Front Building
This concludes the open front diaphragm design example by analyzing the degree of torsional irregularity and amplification of accidental torsion.
Terry Malone, PE, SE, WoodWorks
Terry Malone is a licensed structural engineer in Washington, Oregon and Arizona with over 35 years of wood design experience. He is an active presenter at ICC chapters and professional engineering organizations. Terry is author of The Analysis of Irregular Shaped Structures: Diaphragms and Shear Walls, published by McGraw-Hill and ICC.
ARE YOU MAKING USE OF OUR RESOURCES?
WoodWorks – Wood Products Council provides free technical support as well as education and resources related to the code-compliant design of commercial + multi-family wood buildings.